Cashmere Sable Vest
By Sefa Sezgin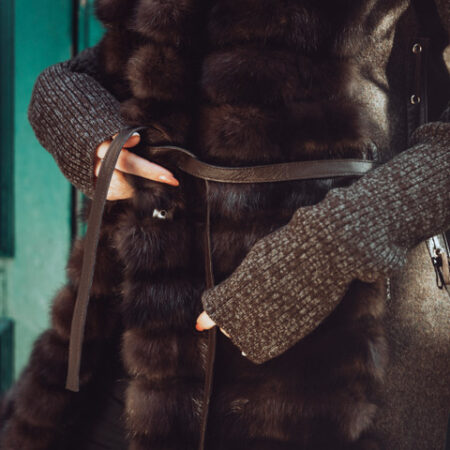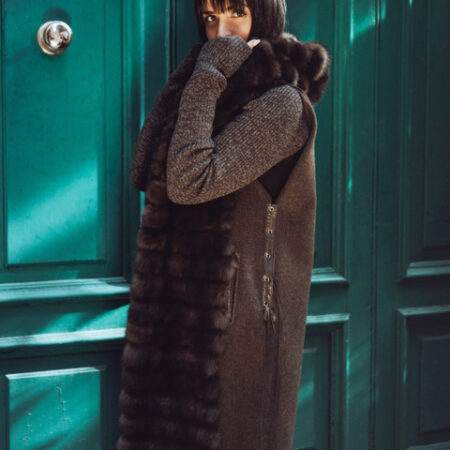 Previous
Next
This is a reversible vest in Loro Piana wool/cashmere  fabric with sable fur in the front part and all around the hood.
It is a superb piece of clothing which every women dreams about.
The knitted wool sleeves are detachable.
The color is in brown shades and it has a belt. The price of this jackets is 2500€.
The hood is at the same time a large collar which can be shaped in different ways.
The vest  has also two side splits opening the vest all the way down from under the arms. It keeps warm and it is very stylish.
This is a new entry , when we say new it means since a few years as these garments are lifetime and you don't want it to run out of fashion.
So it becomes an evergreen piece for a lifetime use.